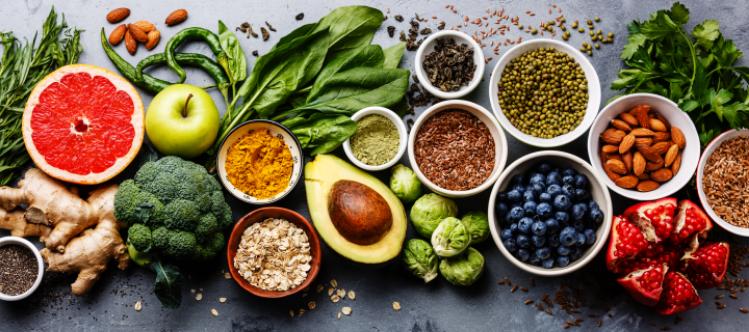 Monthly Nutrition Class
This free, 1 hour course is offered the 1st Wednesday of every month at 11:30 am - 12:30 pm at the link below via Adobe Connect:
Cooking Classes
Cooking classes are offered quarterly.
Participants learn how to cook delicious and nutritious meals and then enjoy the healthful foods they cooked. Each class has a different theme based on the season or chosen health topic.
Available Upon Request
For scheduling of any below service, please contact the Registered Dietitian at 703.784.2869.
Individual Nutrition Counseling
The Semper Fit Dietitian helps individuals reach their health goals. Each client receives a diet assessment plus expert advice and tips on how to make successful, lifestyle changes.
Counseling sessions are by appointment only. Free for Active Duty; $25.00 for Family Members, Reservists, and Retirees; $40 for DoD Civilians; $50 for Contractors. (Dependents must be 12+ years of age).
Resting Metabolic Rate Testing
Managing your weight is dependent on being in control of how many calories you should eat every day. Your resting metabolic rate is the number of calories your body burns each day with little or no activity. An accurate measurement will put you in control of your weight. RMR testing is by appointment only.
Active Duty: $15 per test *Exception: BCP Marines is free.
Retirees, Reservists, DoD Civilians, and Dependents: $25 per test
Contractors: $35 per test
Healthy Grocery Store Tour
Tours are offered by appointment at the Quantico Commissary.
Go through the aisles with the Semper Fit Dietitian and discuss healthy food options in the grocery store. Discuss how to compile a healthy grocery list and learn to read food labels correctly.
Everyone is welcome, units and groups of three (3) or more.
Nutrition Briefs
We will come to you! Nutrition and health briefs are available to all units and civilian offices aboard Quantico. Brief topics can include but are not limited to: Nutrition Basics, Weight Management (BCP), Sports Nutrition and Injuries, Supplement Awareness, and Healthy Eating on-the-go.
Event Support
Do you want to include nutrition education at another event? We can provide activities and displays appropriate for your audience.
| | |
| --- | --- |
| Monday | 8:00am - 3:00pm |
| Tuesday | 8:00am - 3:00pm |
| Wednesday | 8:00am - 3:00pm |
| Thursday | 8:00am - 3:00pm |
| Friday | 8:00am - 3:00pm |