Child and Youth Programs (CYP) provide high quality child care programs and services that support eligible families. Programs are available for children six weeks through 18 years of age; full day, part time, and in some locations hourly care. All programs are designed to enrich your child's social, cognitive, emotional, physical, and intellectual growth and development.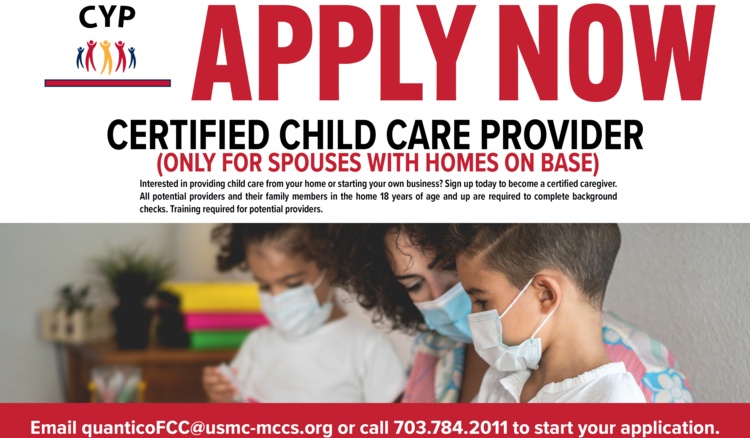 Special Notice: CYP Health Screening Questions & Mandatory Temperature Checks

Effective 3 August 2020, all individuals entering a CYP facility must undergo a temperature check prior to being granted access to the facility.
(Daily temperature checks)
Here are the questions we are asking now:
- Have you had a fever, coughing or shortness of breath or any of the other symptoms of COVID listed?
- Have you been in close contact with anyone diagnosed or being tested for COVID-19?
- Have you had any of the other COVID symptoms listed below?
Cough
Shortness of breath or difficulty breathing
Fatigue
Fever or chills
Muscle or body aches
Headache
New loss of taste or smell
Sore throat
Congestion or runny nose
Nausea or vomiting
Diarrhea
You might be subjected to temperature checks upon entering the CYP facilities.
If you have any questions, please contact your child's designated program manager.
--------------------------------------------------------
The Child and Youth Programs (CYP) consists of two Child Development Centers (CDC), Family Child Care (FCC), and School-Age Care Programs (SAC). Fees vary based on total family income.
To request care for CYP programs, families must establish an account at the MilitaryChildCare.com website. Military Child Care's website has been developed by the Department of Defense, and families can request care at all bases in the local area, or when families are ready to PCS that can request care around the world.
Resource and Referral

MCCS Quantico's Resource and Referral office can field all questions regarding CYP programs at 703.784.0674, or through email at quarandr@usmc-mccs.org.

The USDA and Quantico MCCS are equal opportunity providers and employers.