The Volunteer Program provides opportunities to active duty personnel, their family members, retirees, veterans and civilians to connect the installation and community volunteer resources. Across the globe Marines, Sailors and their families are giving back to their communities.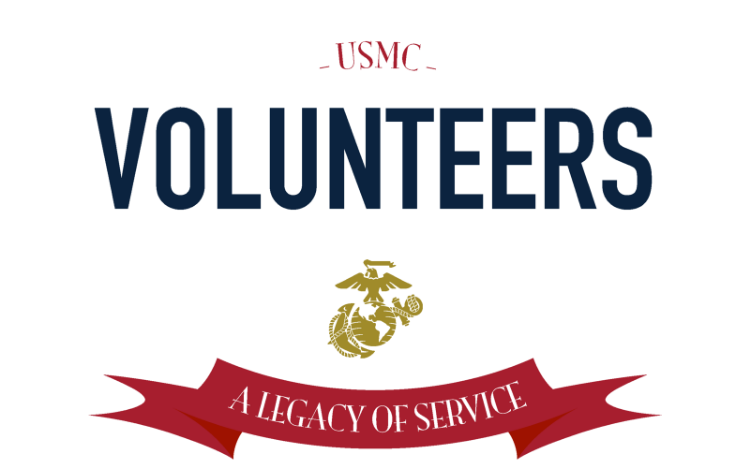 The Mission of Volunteers aboard United States Marine Corps installations is to empower individuals to volunteer their time and talents with the Marine Corps community. Volunteers support the pillars of resiliency through impact volunteer opportunities. They support and enhance their lives and the lives of those that benefit from strong Marines, strong families, and a strong Marine Corps.
Passport to Volunteers - is designed to give volunteers the tools necessary to have a successful and fulfilling volunteer career. This workshop is designed to support all volunteers, whether you have never volunteered, are just getting started, or have been volunteering forever! Let us help you have a successful volunteer career! Walk away with:
o Understanding how to manage your volunteer career
o Create a plan for tracking hours and skills gained
o Demonstrate effective communication as a volunteer
o Identify resources of volunteer opportunities
o Interpret volunteer skills into marketable skills and abilities
Disclaimer: This listing of volunteer opportunities is provided for informational purposes for military members and their families and does not imply official DoD or USMC endorsement of any non-Federal volunteer opportunity. Individuals who volunteer do so at their own risk. DoD and USMC do not monitor or control and are not responsible for the listed organization. DoN/USMC may not provide uniformed support to work volunteer events. This includes ushers, greeters, servers, award presentations, etc. Any requests for uniformed service members must be routed through the appropriate Public Affairs Office and Staff Judge Advocates office.
Volunteer Ready! - Volunteer Ready is our innovative training curriculum giving volunteers the relevant necessary tools for a successful and fulling volunteer career. Volunteers are exposed to the rewarding part of serving in their local community while obtaining required skill-sets need for today's competitive job market.
| | |
| --- | --- |
| Monday | 8:00am - 4:00pm |
| Tuesday | 8:00am - 4:00pm |
| Wednesday | 8:00am - 4:00pm |
| Thursday | 8:00am - 4:00pm |
| Friday | 8:00am - 4:00pm |