The Relocation Assistance Program offers comprehensive programs and workshops geared towards assisting service members, their families, and DoD civilians navigate their way through the sometimes stressful relocation process.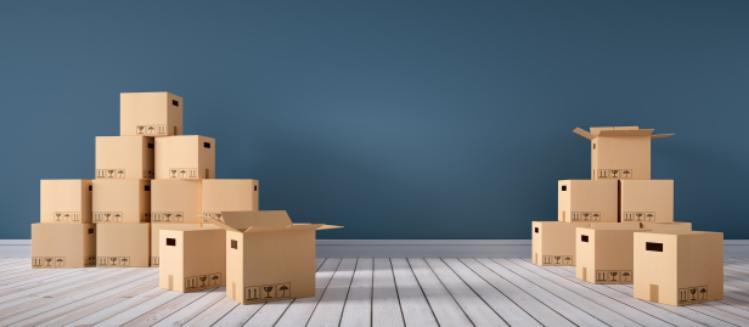 Loan Locker
This program allows service members, family members, and DoD civilians to borrow basic household items for a period of up to thirty days while they await the arrival of their household goods. This service is free and available for both inbound and outbound personnel assigned to MCB Quantico and the surrounding military installations. You must provide the Relocation Office with a copy of your PCS orders and a valid active duty military, family member, or DoD civilian identification card.
Individual Relocation Plan
The key to your successful relocation is planning. Take charge of your PCS move with Plan My Move. Plan My Move provides you with access to information about your entitlements and benefits, to points of contact, checklists, planning tools, and information on education and employment. Plan My Move will put you and your family in charge of a smooth relocation to your new duty assignment. Click here to begin your relocation planning or for more information about Plan My Move.
Sponsorship
First time PCSing? Going overseas or to a special duty? If so, you will want a sponsor. A sponsor is a Marine from your new duty station, who will be assigned to you to assist with preparing you (and your family) ready for your new duty assignment and to assist you with settling in upon arrival at your new duty station. A sponsor is normally a Marine of equal rank, with the same family status from your gaining command. A sponsor adds that personal touch while providing you with "boots on the ground" information about your new duty assignment and new unit. They will be your POC as you prepare to arrive to your gaining command. Click here for a Sponsorship Request Form then, turn it in to your Unit Sponsorship Coordinator (USC) or email the form to the Marine Corps Base Quantico Information and Referral office at mccsquanticoppdregistration@usmc.mil.
PCS Conus or OConus Workshops (Smooth Move)
Per MCBO 1320-4B, all outbound Marines in the rank of E-1 to E-6; W01 to CW02 and 01-03, and all personnel relocating to overseas duty stations are required to attend the PCS class. Family members are encouraged to attend the PCS workshops. Click here to register for a Conus PCS Workshop.
| | |
| --- | --- |
| Monday | 8:00am - 4:30pm |
| Tuesday | 8:00am - 4:30pm |
| Wednesday | 8:00am - 4:30pm |
| Thursday | 8:00am - 4:30pm |
| Friday | 8:00am - 4:30pm |
Loan Locker Hours
Monday
9:00am - 3:00pm
Tuesday
CLOSED
Wednesday
9:00am - 3:00pm
Thursday
CLOSED
Friday
9:00am - 3:00pm