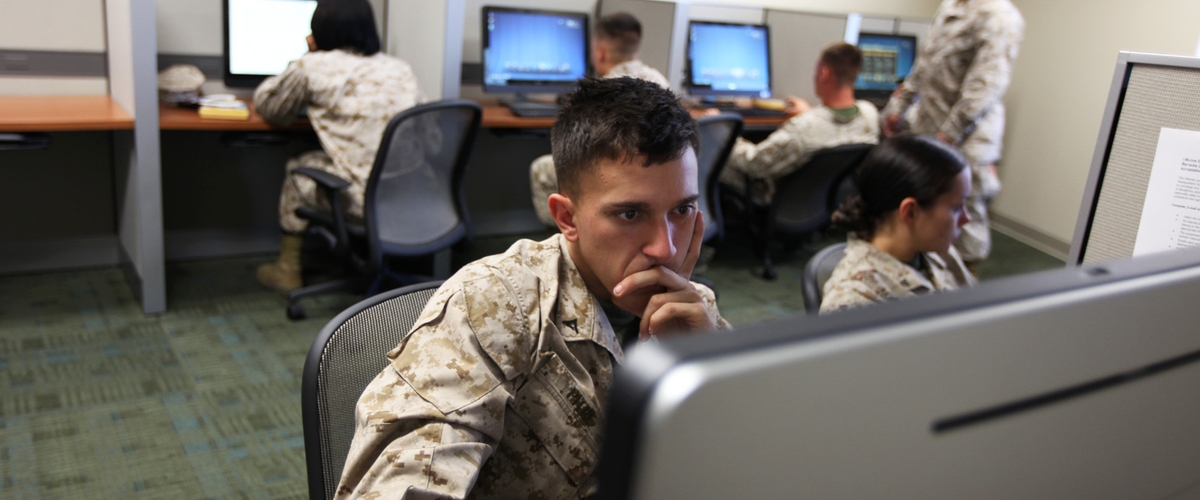 ---
Are you thinking about creating a LinkedIn profile but aren't sure if it's the right career move for you as a transitioning Marine? Here are the top four reasons why you should join LinkedIn today.
Reason 1: You can include significantly more detail on your LinkedIn profile than you can on a civilian resume. A great LinkedIn profile can help a hiring manager learn more information about you as person and a potential employee than they would be able to glean from a resume and cover letter. This information might include specific projects you've worked on, special skills, accomplishments, a profile picture, and other information of your choosing.
Reason 2: Many civilian employers use LinkedIn to recruit and screen potential hires. More and more, employers expect to be able to find evidence of your existence online and may question why none exists if they can't find it. A professional LinkedIn profile can boost an employer's confidence in your potential as a future employee.
Reason 3: Civilian employers search specifically for Veterans. A recent update to the platform allows civilian employers to filter their searches by Veteran status to help them find you for job opportunities they need to fill.
Reason 4: You can search for civilian jobs posted on LinkedIn that might not be posted elsewhere and sometimes civilian employers expect potential hires to apply for jobs directly on LinkedIn.
Reason 5: You can easily keep in touch with your former coworkers, well after you PCS...even if they're from three moves ago. It's so easy to lose touch with people you knew and worked with, especially if you've moved multiple times. LinkedIn makes it easy to keep in touch and continue growing your professional network.
Ssearching for more in-depth assistance regarding your transition, education, or job search? Contact your installation's Transition Readiness staff and ask the Marine For Life Network on LinkedIn.