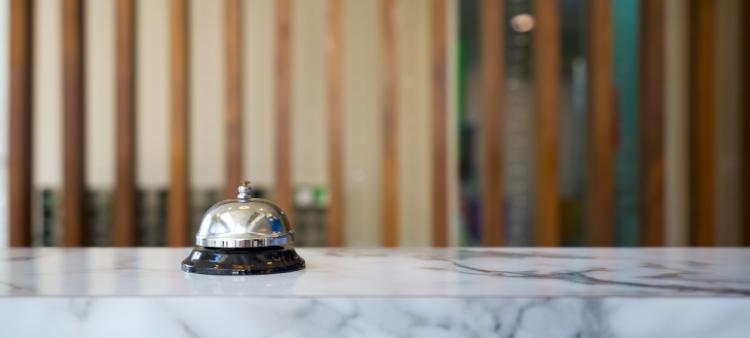 Inns of the Corps is one of the greatest assets to the Base! The facility has 74 standard rooms, 4 king rooms, 42 efficiencies and 24 suites, as well as meeting space to accommodate up to 25 people. The hotel requires a valid credit or debit card at check-in.
We also have a limited number of pet friendly rooms at the Inns of the Corps.
Location
Inns of the Corps is located on the main side of Quantico Marine Corps Base, next to the beautiful, new state-of-the-art club, The Clubs At Quantico. The base is located about one hour from downtown Washington, DC. The base and the nearby town of Quantico, VA are situated adjacent to the scenic Potomac River. Historic Fredericksburg is just 25 minutes south on interstate 95.
Eligibility
Military: Active Duty, National Guard, Reserves and Retirees on Leave or Official Duty
DoD Civilians
FBI/DEA
Officer Candidates School Students: Must have valid picture ID and receiving orders
Valid Credentials REQUIRED at check-in. Guests will not be allowed to check-in if credentials are not presented.
Reservations
PCS families can make reservations *one year* in advance
TAD/TDY can book 90 days in advance
Leisure Reservations can only be made 30 days in advance
For group reservations, please email LodgingReservations.Quantico@usmc-mccs.org
Due to high occupancy, we recommend making reservations as early as possible, per the restrictions above.
Rates
Room: $96
Efficiency/King: $100
Suite: $120