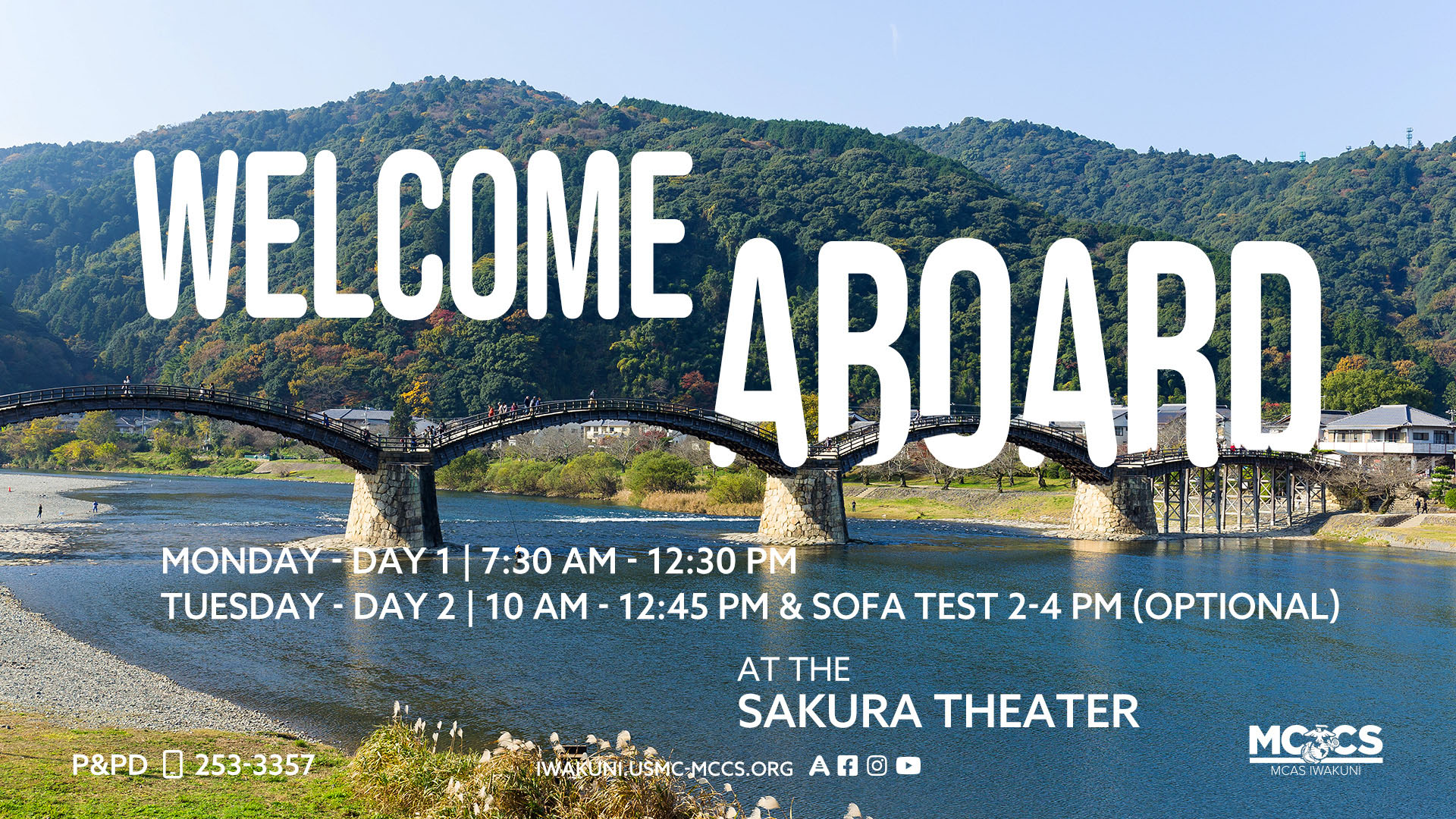 Date
Tuesday, February 14, 2023
Time
Address
Contact
The Welcome Aboard Brief is a mandatory brief for all SOFA status personnel aged 10 and older, including those on TAD or UDP orders for 30 days or more. This brief is an orientation to life aboard MCAS Iwakuni, and in Iwakuni, Japan.
Proper civilian attire is permitted and encouraged to be worn by all attendees.
Please do not use .mil email addresses for registration. Thank you.
IR&R | 253-3357
---
Registration