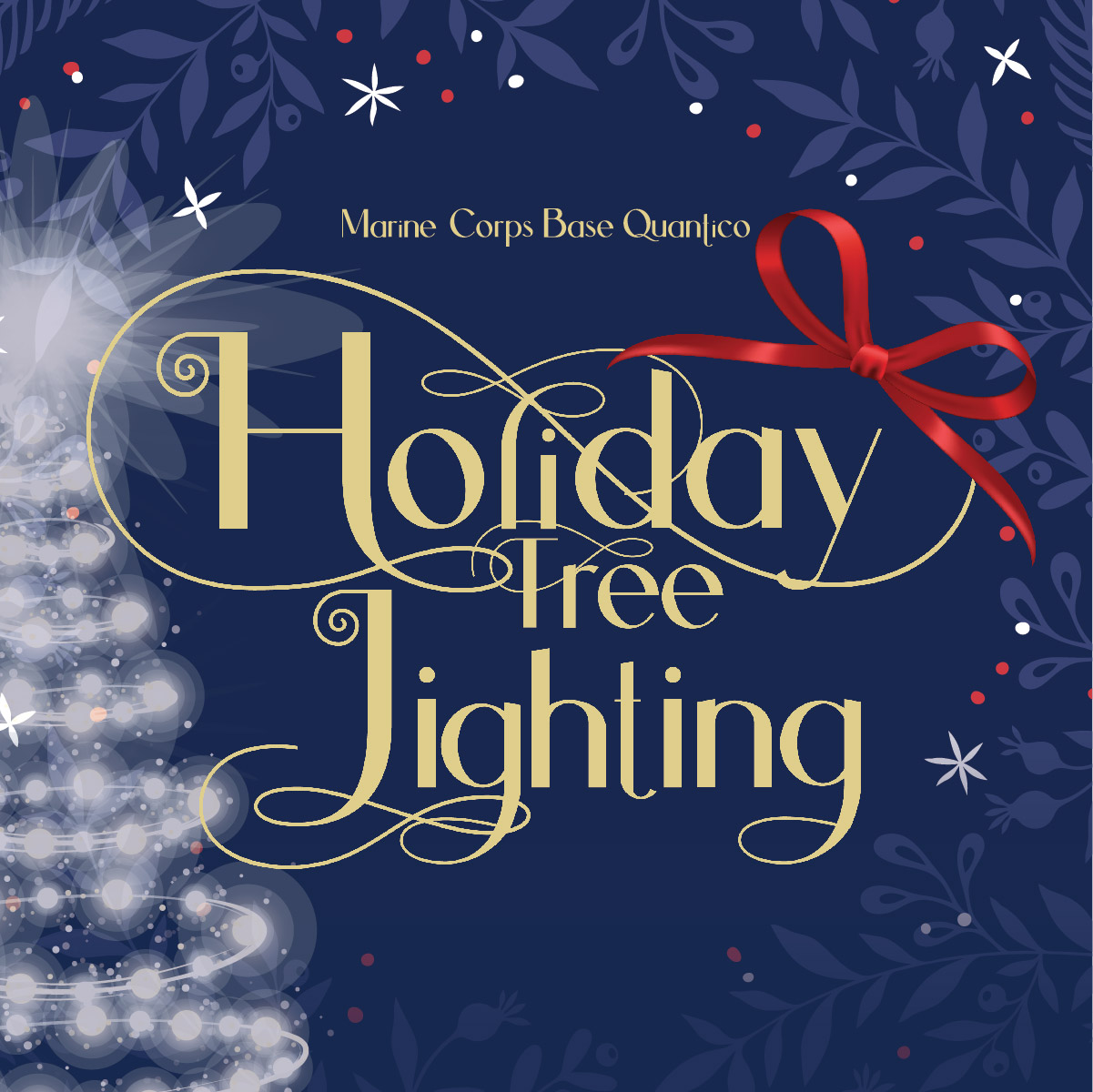 MCBQ HOLIDAY TREE LIGHTING
DECEMBER 1
4:00 - 8:00 PM
MCX PARKING LOT
Open to DoD ID card holders ONLY.
EVENT SCHEDULE
4:00-8:00 PM | Holiday Market, Food Trucks, Family Activities
4:45 PM & 6:15 PM | Quantico Marine Corps Band Performances
5:25 PM | Tree Lighting Ceremony with Base CO, Quantico Middle High School Band Performance, Santa Line Starts
4:00-8:30 PM | Ice Skating.
There will also be a Toys for Tots drop-off area at the event. Families are invited to bring a new, unwrapped toy to donate, which will be given to local children in need at Christmas.
For more information, call 703.784.5803.
Sponsored by: FIRST COMMAND, GEICO MILITARY, LOCKHEED MARTIN, NFL FOUNDATION, COMMISSARY, MCD MATEOS, TEXAS ROADHOUSE, USO and UNITED THROUGH READING
Sponsorship does not imply endorsement by the U.S. Marine Corps, Department of Defense, or the Federal Government.